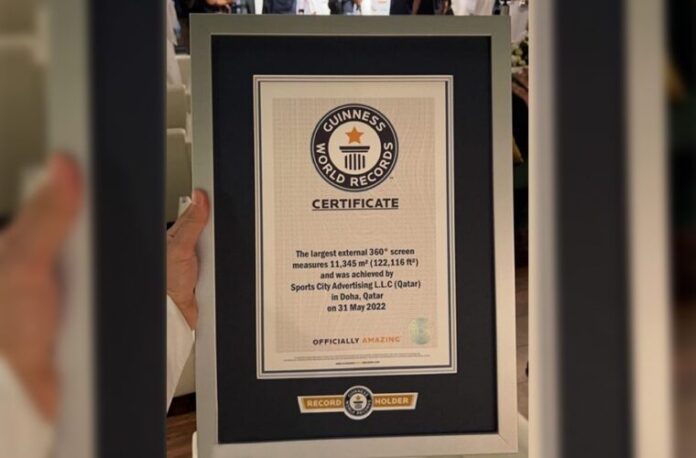 Torch Doha launched the largest external 360? screen on June 13 2022. Sports City Advertising L.L.C set a Guinness World Record with the largest panoramic screen on May 31 2022.
A ceremony held on June 13 2022, also witnessed the awarding of the certificate to the CEO of Aspire Zone Foundation, Mohammed Khalifa Al Suwaidi.
Along with the screen launch and certification, there was a display of fireworks and laser show to celebrate this momentous achievement.
The screen measures 11,345m? (112,116 ft? 81 in?) and is situated at 300m high.
Cover Image Credit: The Peninsula


Follow us on our social media channels:
@ILQlive
@ILQlive
@ILoveQtr
ILoveQatar