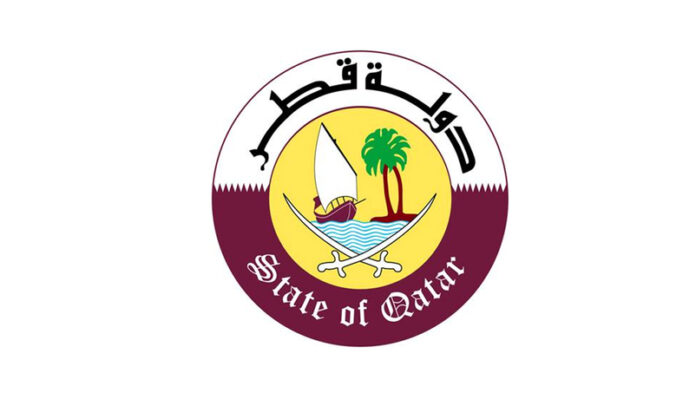 Qatar Participates in 12th Meeting of Arab Group for Food Safety at the Arab League
The State of Qatar participated in the activities of the 12th meeting of the Arab Group for Food Safety on Wednesday, organized by the Department of Arab Economic Integration at the General Secretariat of the League of Arab States in Cairo, which will last for two days.
The State of Qatar was represented at the meeting by Director of Consumer Protection and Combating Commercial Fraud Department at the Ministry of Commerce and Industry Mohammed Abdul Karim Al Emadi.
The meeting will deal with the draft terms of reference for the Arab Group for Food Safety, which is the document that organizes the work of the team, the tasks entrusted to it and its terms of reference, as well as the work strategy of the specialized team for food safety (2021-2025), which focuses on the importance of benefiting from the outputs of the five technical working groups emanating from the Arab Group for Food Safety team, in addition to examining the results and achievements of the Arab Group for Food Safety specialist team during its work period 2016-2021.

The meeting will also discuss the observations and views of countries on this strategy, in preparation for submission to the implementation and follow-up committee, under which many committees fall within the framework of the Greater Arab Free Trade Area, before its approval by the Economic and Social Council.
Participants in the meeting will also discuss the initiative of voluntary guarantee by a third party, which was submitted by the United Nations Industrial Development Organization during a workshop on March 24, 2022, with the aim of shedding light on the initiative and introducing it and its objectives.
The meeting deals with following up on the developments of the activation of the platform of the Arab Group for Food Safety, as the platform for food safety was established during the period of work of the Arab Food Safety Initiative for Trade Facilitation. The aim is to coordinate regional efforts seeking to harmonize food safety systems applied in the Arab region by providing an effective means of communication for the Arab Arab Group for Food Safety team, which is currently hosted by the Arab Organization for Agricultural Development, as well as conducting periodic maintenance, and managing it in a manner that ensures serving food issues in the Arab region.
Source: QNA
Lifestyle
What do you know about Twin Towers in Lusail
Technology
Time to say goodbye: 27-year-old Internet Explorer will retire on June 15
Lifestyle
Where to find the best fragrances in Qatar
International News
Covid-19: Japan reopens to tourists – but with strict rules
360 Motoring | Volvo XC60
Influencer in Focus | Maria Fernanda Del Rio
Arabian Peninsula Horse Show 2022
Pashtana Durrani: Women have the right to decide their education, work & inheritance

r
ENLIVEN YOUR INBOX Subscribe to our newsletter and never miss a story