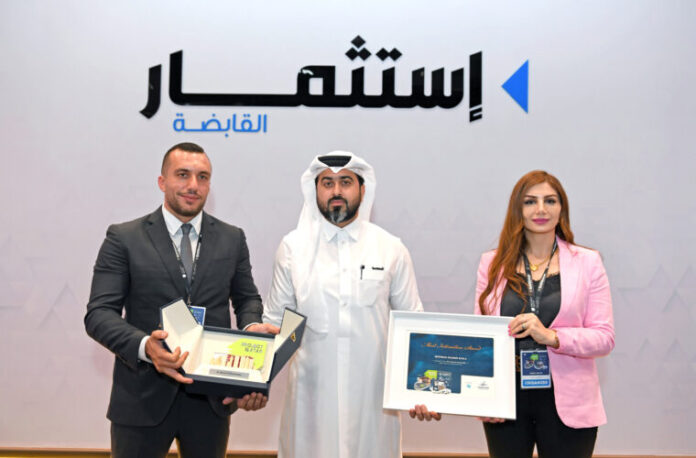 Estithmar Holding Q.P.S.C. stood out for its eye-catching stand design amongst 300 exhibiting companies at Project Qatar and Hospitality Qatar 2022 at Doha Exhibition and Convention Center (DECC) as it was crowned the winner of Best Interactive Stand.
Using its black corporate identity, the two-level stand was remarkably the largest one in the exhibition. It showcased the various number of exciting projects Estithmar is bringing to Qatar.
The stand included a set of visuals of the biggest developments and attractions opening before the 2022 FIFA World Cup. Guests enjoyed a tasting experience of the high-end catering while touring the stand.
RELATED: Estithmar Holding reveals new trademark at Project Qatar
Source & cover image credit: Press release


Follow us on our social media channels:
@ILQlive
@ILQlive
@ILoveQtr
ILoveQatar